What is an Internet Training Center?
An Internet Training Center (ITC) is a physical location where lay leaders are trained to plant/pastor churches in unreached areas.  Men travel from distances upwards of 2 hrs. to attend an all day class (once a week) and then return home to put into practice what they have learned.  Training takes place LIVE via the internet with students from ITC's in other locations.  Students will have approximately 200 hours of class time and over 150 hours of home work.  After completing their 1 year of training, these men are put under the care of one of our senior evangelist to help coach them in their new church plant.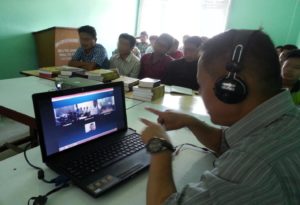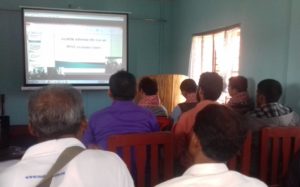 Self-Supported…
All evangelists who study at the ITC's are self-supported.  Because they study as lay-leaders, this means they have occupations (farmers, carpenters, etc.) in the villages and communities where they are coming from.
What is our Current Need?
We have opened 8 Internet Training Centers thus far.  There is need to open additional internet training centers as lay-leaders are desiring to be trained.  We are seeking partners to help:
(1) fund the setup of an ITC
(2) fund the monthly operations of an ITC  (1 year commitment)
If you are interested in helping to fund either the startup or operations of an ITC, please contact us for further information.